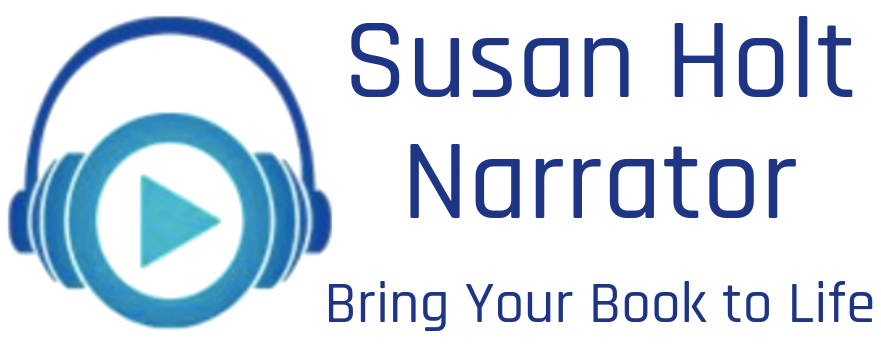 So, you'd like to make your story into an audiobook? Good idea!
Not only are audiobook sales booming, but those who buy audiobooks are often those who don't buy physical (or digital) books to read. So we're talking a whole new audience here. 
Plus, you won't believe how amazing it is to hear your story come to life.
I'm a trained actress – I know how to use my voice. One producer commented that he could listen to my voice all day. The vocal expression, pauses and pitches I use will draw your listener into the story and help them understand it. They won't just be hearing words spoken aloud – they'll 'see' what's going on and understand the inner workings of your protagonist.
This is how it works:
You send me an excerpt of your text, I do a rough recording and send it back. Does my voice sound right for your story?

ANOTHER POSSIBILITY: You decide you'd rather voice your own audiobook (there's nothing like hearing the author themselves – especially for non-fiction). Keep in mind, this is A LOT of work, but you could discuss with me renting out my home studio (specially constructed) and using my mic (and your own computer) to do this. I can also add voice coaching and the possibility of editing for you. Ask me my rates and we'll see if there's a package that would be right for you.




OR You decide to hire me. We formulate and sign the agreement between us.

The rate I will quote you is Per Finished Hour (PFH). The general rule-of-thumb is about an hour per 9,300 words of text.

I invoice you for a deposit of a quarter of the estimated cost.

I read through your text and ask you about particular pronunciations and what kind of voices or accents you're looking for.

I record your story, chapter by chapter.

I edit the recordings as necessary (getting rid of all the hiccups, and interruptions by the doorbell, LOL!).

I send you the recordings to listen to. You provide notes for anything you'd like changed.

Once we're all set, I get the result mastered (that's part of my service).

When that's done, I send you all the files, including any opening and closing credits, and adding any extras you'd like – eg. some authors want to include a message to their readers at the end, or an invitation to the next book, or their website.
So, just fill in the form below for your obligation-free quote and I'll get back to you as soon as I can.
**I prefer not to voice explicit erotica, thanks!**
From a previous client
"Susan Holt has been highly committed and easy to work with, and her reading efforts have brought to life Penny Yee, and the narrative setting of Hounds of the Underworld."
Dan Rabarts – author of Hounds of the Underworld